Just like your car, an air conditioner that is maintained will run more efficiently and have a longer life time.
Air conditioners that are poorly maintained will be inefficient and cost you more money to run as they work harder to cool or warm. They are also more prone to breakdown and neglect will void your manufacturers warranty.
Regular maintenance will give you the confidence knowing that your air conditioning can be relied on when you need it most. In the hot harsh Australian summer your air conditioner will keep you cool and in those freezing cold winters your air conditioner will keep you warm.
We recommend for most domestic situations a annual service, generally just before summer or just before winter to ensure your comfort during those prime seasons.
We understand that it is frustrating when your air conditioner breaks down, but you can rely on our family run business to get your system up and running with minimal downtime.
We feel it is best to try and avoid having us out to look at your air conditioner only to find it was something easily solved or could have been avoided all together, so we have put together a few tips on how to better care for your air conditioner or solve the problem before we come!
The most important part of maintaining your system is the filter, this should be washed every 200 hours of use minimum. So this means if you use it 8 hours a day you should wash it once a month, but in a domestic situation we advise our clients to do this a minimum of once a quarter to be on the safe side (every season is good, i.e. winter-spring-summer-autumn).
Read our following tips to cleaning your filter at home.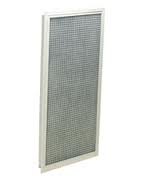 If your filter media is looking worn, torn or thin it is vital that it gets changed and kept in good condition.
• Do not use a vacuum to clean your filter this will destroy it much faster
• When using a hose make sure the pressure is not too high to make holes
• Wash the opposite direction to which the airflow went through the filter
• Leave to dry for 5 mins before putting back
Call us and our friendly team will arrange a service call time to suit you. We will attempt to diagnose the problem over the phone to ensure it is not a simple setting to save you time and money.