At Jay's Air conditioning we believe our mission statement tells a lot about our company "Give us the problem, and we will give you the solution". We are dedicated to you, our client, and getting the job done right the first time.
We don't believe there is a job that is 'too hard' or that 'can't be done' we are a forward thinking company and won't give in until a solution is given.
Over the years we built relationships with our clients, Jay who is the father of Ben and Martin is proud to be working with his two sons and we all work fantastically together and work for each other. Why not give us a try and see how we are;

Professional & Qualified

Clean and tidy

Very Friendly

Prompt and timely

Cheap and competitive rates
We are an ARTIC accredited company which is vitally important in today's society, what this means is that not only are we allowed to handle refrigerant to gas up your system. It also means we take responsibility and care for the environment to ensure we do not pollute it with any greenhouse gases, but equally as important this responsibility will save you money in the long run too!!
We are a fully insured company that always keeps public liability and workers compensation certificates current, not that we need it, but good to know! Let's face it, quality work at a cheap price rarely goes hand in hand, but this is what we offer

Wide range of brands

Quality products only

All warranties honoured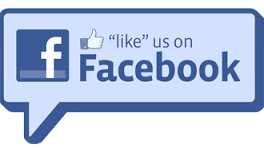 One company doing all the work

Over 20 Years' Experience

Family owned and operated
Why would you go anywhere else?, Australians love an underdog, and this is your classic little guy with a big heart. We offer the same professionalism and quality workmanship but add the personal touch of trust needed when dealing with people who you are inviting into your home or workplace.
Payments:
We can take a wide range of payments which include,
Electronic Transfer

Credit Card (2% Surcharge)

Cash
So how ever you prefer to pay we will try to accommadate your payments for you to make it smooth easy and hassle free!
Our Licence Number is: 273312C
Our Arctic Licence number is : AU13058
Our ABN is: 50 109 421 696