Domestic Air Conditioning Services
Domestic ducted and split system air conditioning service and maintenance.
When our company comes to you, we offer a full service to your machine, this insures that your air conditioners vital components are kept good working order for a longer period of time saving you money in the long run. Our services include;
| | |
| --- | --- |
| Checking gas pressures | Gas leaks |
| Coil conditions | Obstructions |
| Filtration media | Fan performance |
| Compressor performance | Drainage |
| Air flow | Electrical integrity |
| Unit mounting and security | Zone motor operation |
Ducted and split system air conditioning repairs
If your air conditioner is not working, or you feel it is not working as well as it once was, give us a call (link call to contact us page), We ask the right questions from you to help us find out what the problem is faster, saving you money.
We can fix any problem you have big or small and we do it with little fuss and a smile on our face! More information on repairs? click here.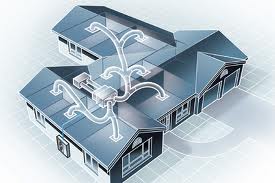 Installations of split systems ducted or VRV systems
Whether you need a quotation for a small split system in your lounge room or a ducted air conditioner in your house, We have you covered, our very experienced energetic team has the know how to put in the most complicated VRV system or any type of air conditioner that you are looking for.
Let us come to you and find what your expectations are and personalize a system to your needs, no matter what budget or complexity you are after.
Pension rates (*conditions apply)
Our company has strong family values and understands that it is important to give back to the community and help those who are most vulnerable within it. That is why we are proud to offer pension rates to all those who are in need of it and may suffer through Sydney's tough winters and scorching summers.